Helium Audio Ripper
Tweet
Price

Free

Category
MP3 & Audio Software
Subcategory
Audio Production & Recording Software
Operating Systems
Windows
Publisher

Imploded Software

http://www.imploded.com

Publisher's Description

Helium Audio Ripper is a free, fully functioning, helper application that enables you to quick and easily rip your audio cds into many different digital audio formats.

Rip your audio cds, get meta data and pictures downloaded automatically and optionally manually fine-tune the meta data for the resulting audio files with the smart built-in tag editor.

You can download album picture from Amazon, Last.fm or Discogs with just a click.

It provides comprehensive support for a large variety of lossless and lossy music file formats, namely:

AAC
FLAC
M4A
M4B
MP3
MP4
MPC
Ogg Vorbis
Wave
WAVPack
WMA

Helium Audio Ripper has full support for ReplayGain for automatic loudness leveling on playback.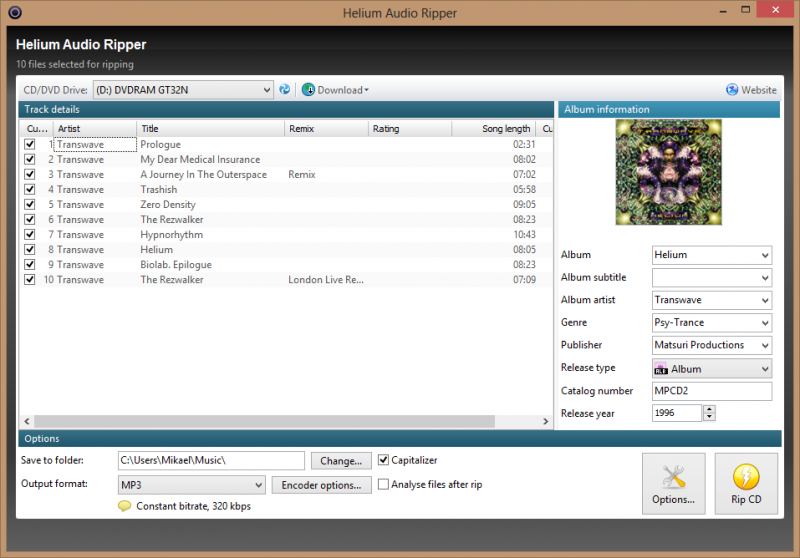 Tweet
Related Softwares