Avira Scout 17.3
Tweet
Price

Free

Version
17.3
Release Date
April 19, 2017
Category
Browsers
Subcategory
Web Browsers
Operating Systems
Windows 7, Windows 8, Windows 8.1, Windows 10
Publisher

Avira

http://www.avira.com

Publisher's Description

Scout is a web browser built with your security and privacy as a central focus. Our award-winning technology, directly integrated into the browser, automatically blocks infected and phishing websites for you.

Secure Wi-Fi

Airports. Hotels. Cafes… Anyone with a little knowhow can intercept your communications on public hotspots. To protect you, Avira Scout automatically forces thousands of websites to use the "https" protocol. This encrypts your communications and prevents you from being spied on.

Privacy Protection

Avira Scout integrates a no track functionality, which blocks companies such as Facebook and Twitter from monitoring what you visit, download and shop for. It is also one of the few browsers that does not collect data – we respect your privacy and protect it.

A Better, Safer Web

Avira Scout selects the best tools for you; we combine them, maintain them and optimize them. The end result? Total internet security complete with end-to-end encryption and real-time cloud scanning—for free.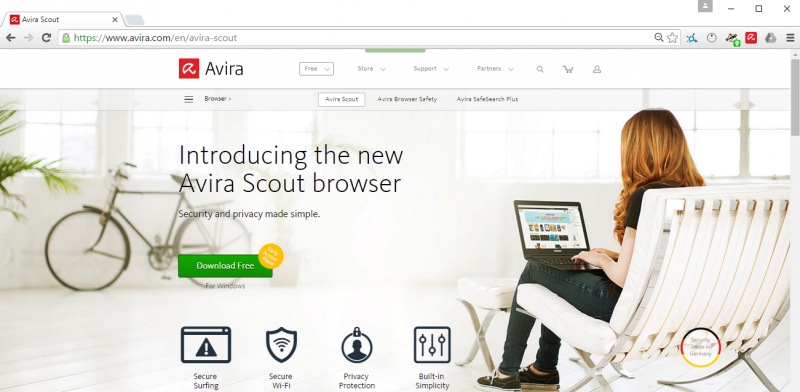 Tweet
Related Softwares