ToolWiz FlipBook 1.5
Tweet
Price

Free

Version
1.5
Release Date
April 24, 2013
Category
Educational Software
Subcategory
E-book Software
Operating Systems
Windows
Publisher

ToolWiz Software

http://www.toolwiz.com

Publisher's Description

ToolWiz FlipBook is a practical ebook converter and reader, which can create standalone 3D virtual books from standard text files and support over 200+ effects while flipping the book.

User-friendly Control

Simply select the text file, set some details (book title, author etc.) and the program will convert your text into an virtual flipbook with realistic page turning effects. The book is saved as standalone executable EXE file, no other software needs to be installed by the reader.

High Customizability

If the ready-made book is not quite suitable for you, then you can customize the book at your own will. You're able to set the book's title、author、height 、width as well as custom fonts. And it is also permissible to embed an "advertisement", short slogans or any links to your website.

Standalone Ebook

To run the book, there's no need to run any kind of additional applications. It works as a standalone app which means that you can simply transfer it to another computer, running it and enjoying the well-made ebook in a 3D effect there.

Handy Key Shortcuts & Combinations

Space and Right switch to the next page & Left to the previous page; Down to the next page & Up to the previous page in over 10 special effects. Ctrl+Home switch to the home page; Ctrl+End to the last page; Esc to close the book; Ctrl+UP to minimize the book; Ctrl+F to search the keywords.

Interesting Annotation Mode

If you want to have certain marks on some impressive sentences, it is also feasible. Just hold down the left mouse button while dragging over a book's page, then you can underline, circle, write any words or draw any graphs on the page.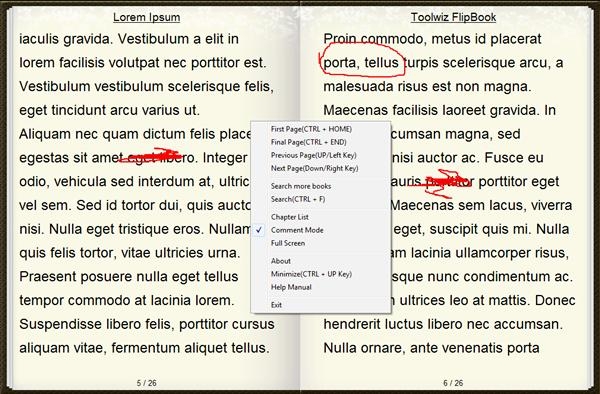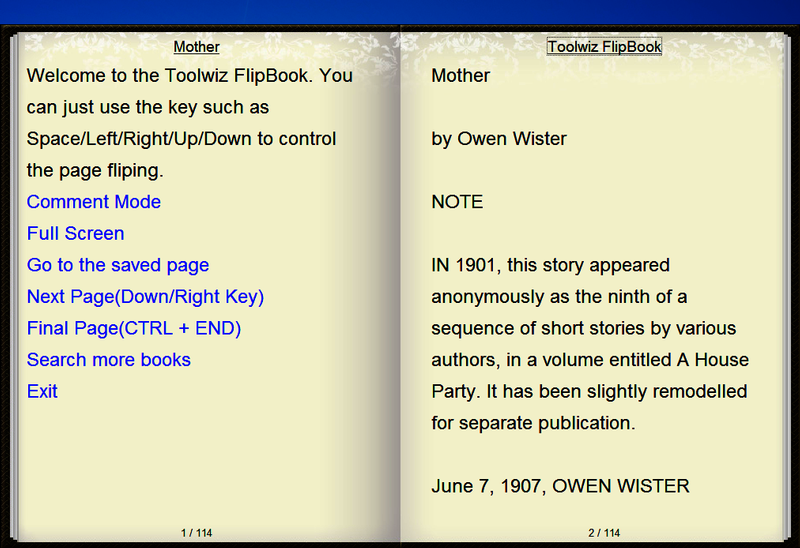 Tweet
Related Softwares