WriteYours 0.15
Tweet
Price

Free

Version
0.15
Release Date
July 17, 2017
Category
Productivity Software
Subcategory
Text Editing Software
Operating Systems
Windows XP, Windows Vista, Windows 7, Windows 8, Windows 8.1, Windows 10
Publisher

G&G Software

http://www.amlpages.com/

Publisher's Description

Type less — save Your fingers! WriteYours saves your time and your keyboard, expanding keyboard strokes into frequently-used text.

WriteYours increases your productivity by inserting frequently used text phrases into any Windows application. Type a pre-defined text shortcut, and WriteYours expands it into the full phrase.

E.g. make an abbreviation "myname" to insert your name "First Middle Last" in any apps.

Key Features:

Auto-complete keystroke.
Expand abbreviations in any program.
Change the caret position after keystroke expanding.
Simple XML format of snippets database.
Statistics of snippets usage and printed chars.
Multilingual user interface.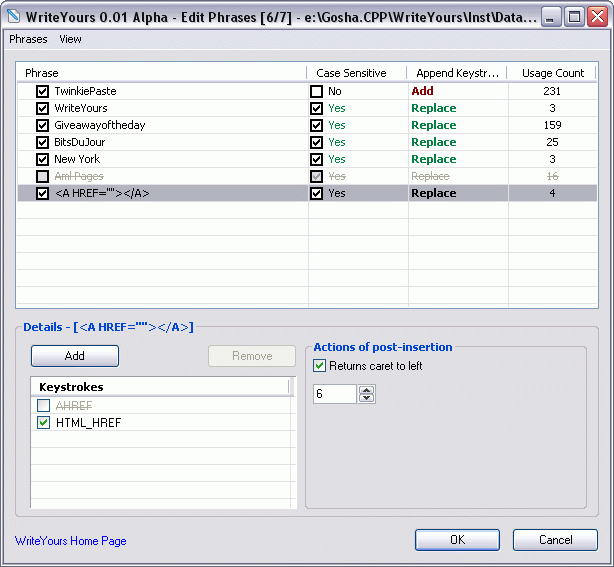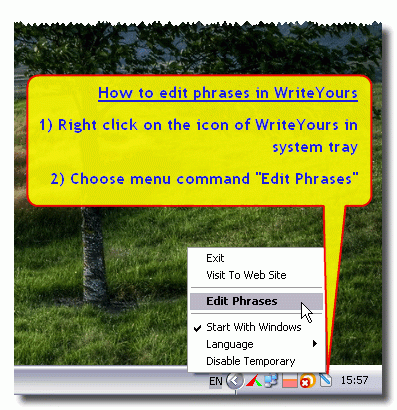 Tweet
Related Softwares