Folder Painter 1.0
Tweet
Price

Free

Version
1.0
Release Date
March 1, 2018
Category
Desktop Enhancements
Subcategory
Desktop Customization
Operating Systems
Windows
Publisher

Sordum

http://www.sordum.org/

Publisher's Description

FolderPainter is a freeware that lets you color your Windows explorer folder color and change it from the default yellow color. Using this application, you can assign any color to your frequently accessed folders for example your financial folder can be green (like money) and your tasks folder can be red (urgent maybe?). After that No longer will you have to run your eyes over many folders to access your favorite folder. Having a different color will make the folder stand out, so that you can open it quickly.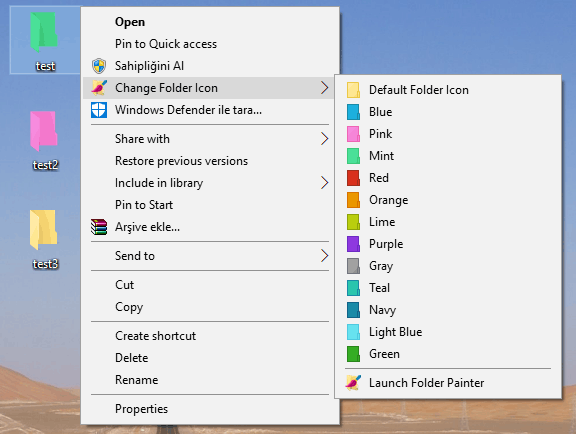 Tweet