RunAsTool 1.3
Tweet
Price

Free

Version
1.3
Release Date
July 4, 2018
Category
Utilities
Subcategory
System Utilities
Operating Systems
Windows
Publisher

Sordum

http://www.sordum.org/

Publisher's Description

Windows' built-in "Run As" command allows you to launch a program under a different user than the currently logged in user, However, runas.exe cannot be automated it requires that the user type in the password for the alternate account, RunAsTool is a Portable Freeware and Allows standard users run a specific program with administrator privileges without the need to enter the administrator password each time. This allows you to provide users with access to program that require admin rights.

Under restircted Account, Some programs are missing administrator rights to run correctly, therefore Many users are working under administrator account, this makes the system vulnerable to malware, spyware, viruses and other security risks with RunAsTool you can change it.

Since installation is not a requirement, you can just drop the program anywhere on the hard disk and run the executable file directly. Otherwise, you can save RunAsTool to a USB flash drive or similar storage unit, and run it on any computer. Therefore, you can carry the app with you whenever you're on the move.

The login information for the application like username and password are read from an encrypted file – You don't have to worry about your Admin Password.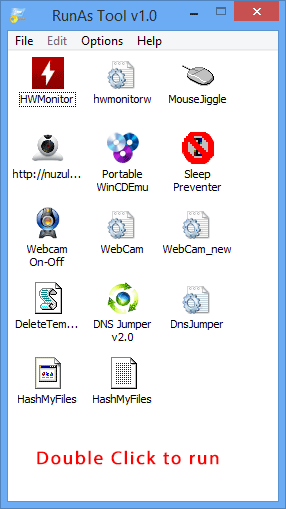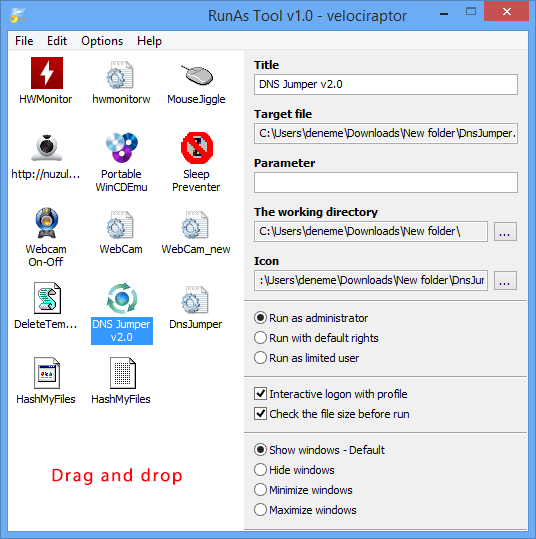 Tweet
Related Softwares